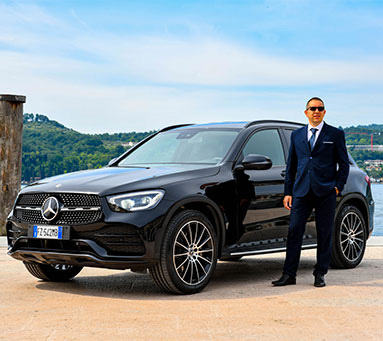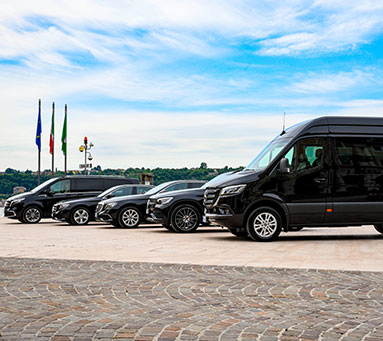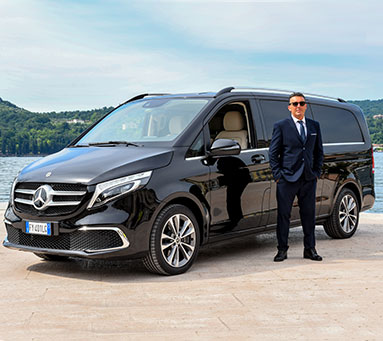 Discoverluxe® is the 'next generation' Italian luxury chauffeur service in Northern Italy located in the magnificent settings of Lake Garda.
Their carefully selected and highly qualified chauffeurs represent their brand and their reputation every drive and so it is key that they are always professional, immaculate and always deliver above client expectations.
Italian luxury chauffeur services are the perfect solution for those who are tired of poor service often linked to commercial car rentals and those who enjoy and desire the goods things in life.
Discoverluxe® has a proven experience in catering for all needs for Executives, Luxury Tourists, Retired people, Weddings, Parties, and Tour Operators.
Their experienced and dedicated head office team will always 'go that extra km' for all their clients and deliver a very personal and professional luxury service. You will not know how luxurious it is until you try it!
Discoverluxe's excellence in passenger transportation dates back to 1948 when Mr. Pellegrini created his own transport business in Gardone Riviera.
The journey began with a small setup of coaches and then quickly evolved to one of the best-equipped public transportation companies on Lake Garda thanks to its excellent quality/price rapport, dynamic managerial team and efficient customer care unit.
Its logistic centre is located in Vobarno in the Vallesabbia Valley serving the Lombardia and Trentino area daily.
Style is more important than trends,

Passion is more important than fashion,

Quality is more important than quantity,

Transparency is more important than opacity,

Connoisseurs are more important than consumers,

Believe in Italy and we will believe in you.
… Believe in luxury, Enjoy life to the full.
Do you have a specific request and want to create your luxury experience?
Leave your details below and we will get back to you within 48 hours.